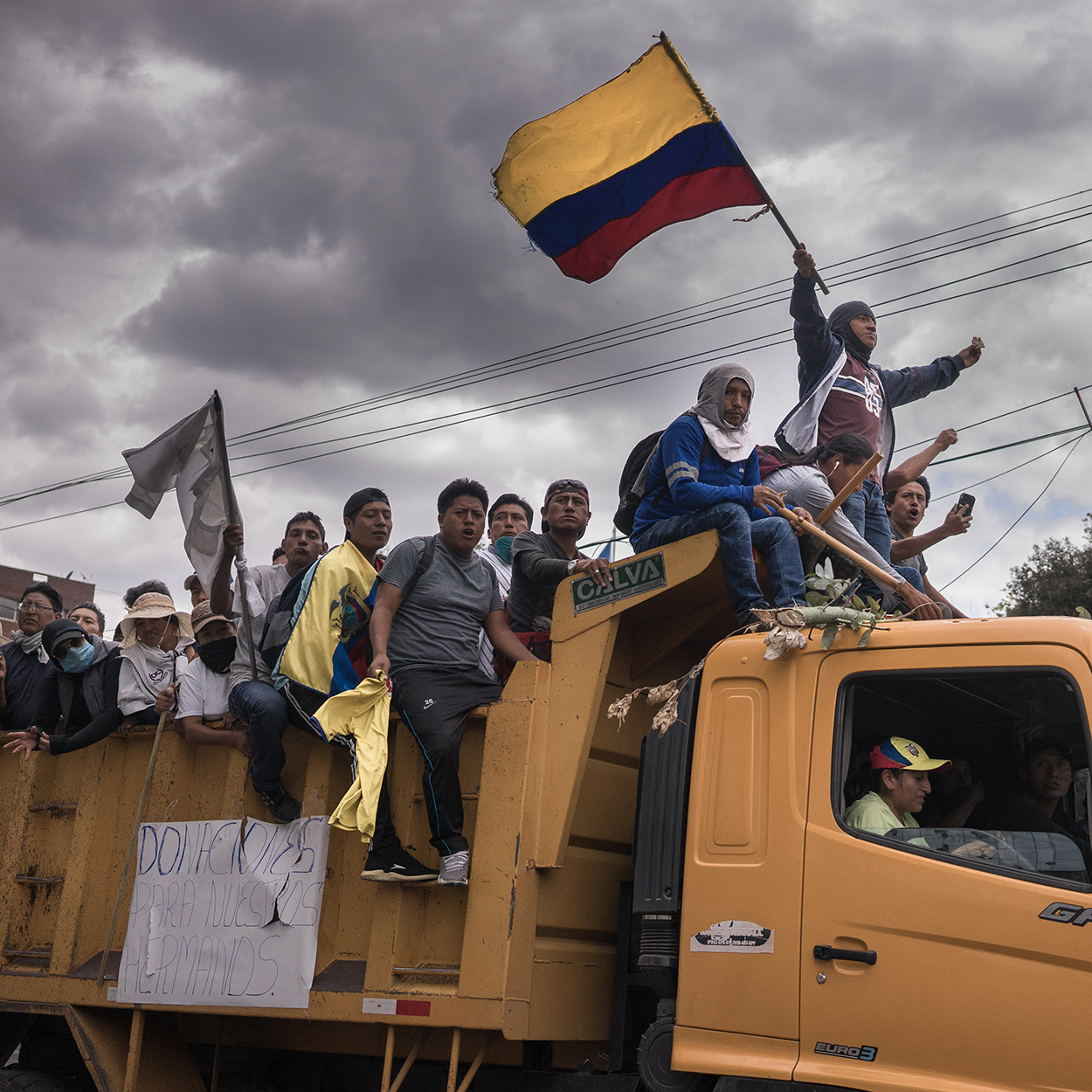 Estallido Latinoamericano
With hunger and longing, rage developed.
Rage condensed from laziness and despair, rage of years and
centuries of neglected inequality.
People fed up with dictatorial constitutions and powers
perpetrated, fed up with greed and shameless exploitation, fed up with theft and
mourn the deaths of their social leaders every week.
Coalition of powers.
You can't take it anymore.
Outburst.
Explosion as an imminent impulse, as a contained force
to the boiling point.
Bursting out like a heart-rending cry of anguish, but
also of celebration of still, despite everything, having a throat to squeal.
Outbreak as dignity.
Pots sunk by force of insistence, spoon broken,
trampled flag, eucalyptus under the nose.
First lines.
Weapons exploding against the people, toxic liquids in
the face, of clouds of asphyxiation and buckshot.
Hoofs of horses trampling faces.
Lost eyes.
Overflowing with misinformation, racism, domination
symbolic, of xenophobia. Overflowing with class struggle, with ethnicity.
Absurd loss of rights:
mobility rights, rights
of congregation, rights of complaint,
of privacy, of protest, of mourning,
right to exist.
Loss of the right to exist.
Explosion, because like a fuse, at the moment in
that lights up, there's no turning back. Everything that explodes gives off
particles that remain in the air forever.



These images belong to the social protests
Latin America by the end of 2019 in Ecuador, Chile, Bolivia and Colombia.